Join us online!
The Church isn't a building or set of songs, a location or a sermon. The church is nothing if it's not you and me.
Every Sunday morning we will still gather around, but it'll look a little different. Join us live on Facebook and the website, or hear the gospel here at a time that works best for you.
---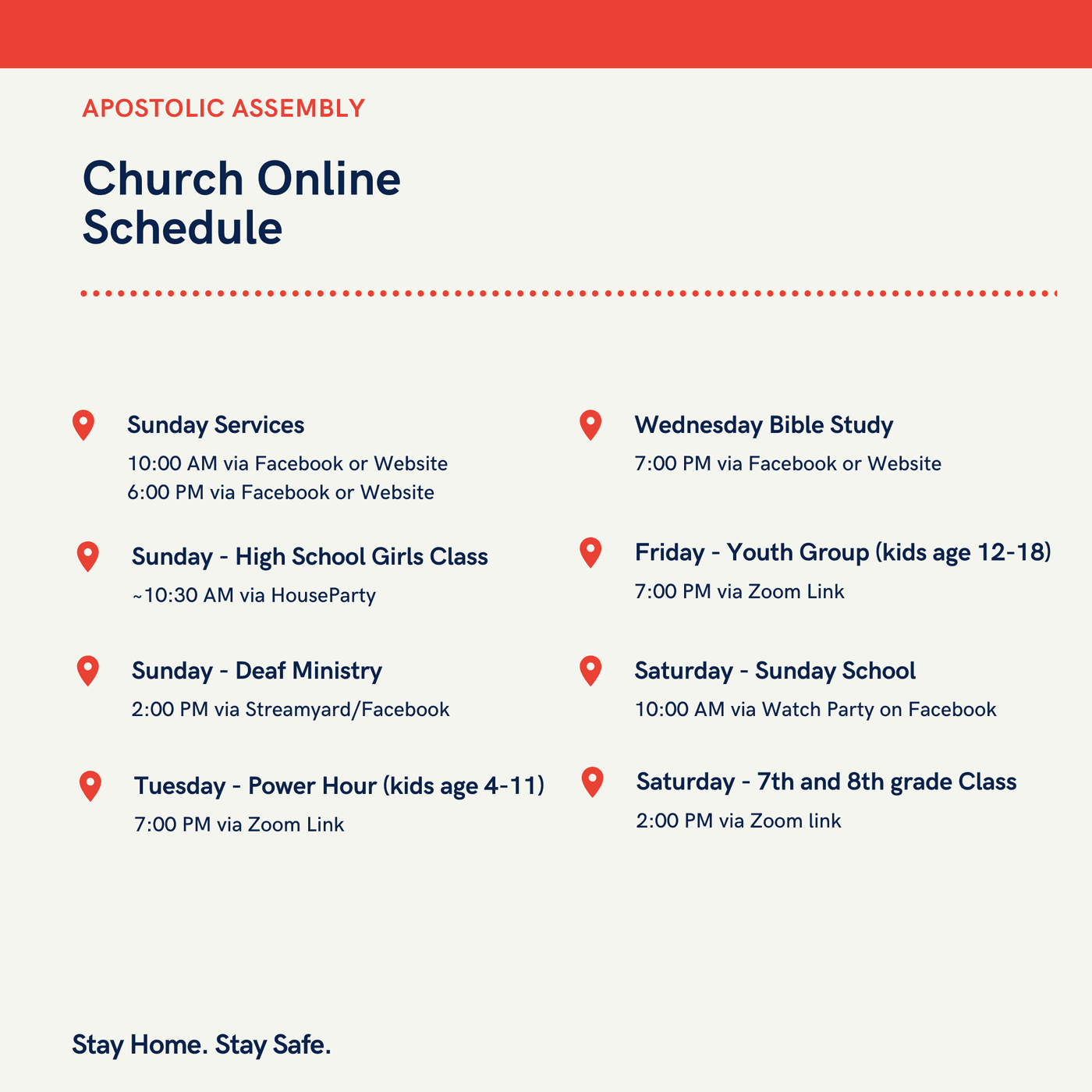 ---
Sunday, April 5, 2020, 6:00 PM
---
Sunday, April 5, 2020, 10:00 AM
---
Wednesday, April 1, 2020, 7:00 PM
Join us at 7:00 for Bible study with Pastor George.
---
Sunday, March 29, 2020, 10:00 AM
---
Wednesday, March 25, 2020, 7:00 PM
---
Tuesday, March 24, 2020, 7:00 PM
Next up is kids Power Hour Corner...online of course! Misty is bringing some interactive fun to our kids on Tuesday, March 22, at 7:00 PM. This will be via Zoom. The link and ID are below.
https://us04web.zoom.us/j/220072715
Meeting ID: 220 072 715
---
Monday, March 23, 2020, 7:30 PM
Monday March 23, the Iowa District will be hosting a prayer gathering at 7:30 PM on the District FB page with the following topics:
Divine protection and healing for all people and especially our constituents.
Wisdom for leaders to take appropriate action for our safety and security.
Protection for our nation and church from adverse economic and political effects.
Opportunities to share God's peace, healing and salvation.
If you're interested in being part of this please go to: https://www.facebook.com/IowaDistrictUpci/ at 7:30 PM
---
Sunday March 22, 2020, 6:00 PM
---
Sunday, March 22, 2020, 10:00 AM
---
Sunday, March 15, 2020, 10:00 AM