Why we give
Giving financially is one of the simplest ways we can worship and trust God with what He's given us. Your gift also allows us as a church to continue doing what we do to reach the next person for Jesus.
How to give
We have a new giving platform called Rebel Give! To get started with Online Giving, simply click on the blue Rebel Give icon on the bottom right of the web page.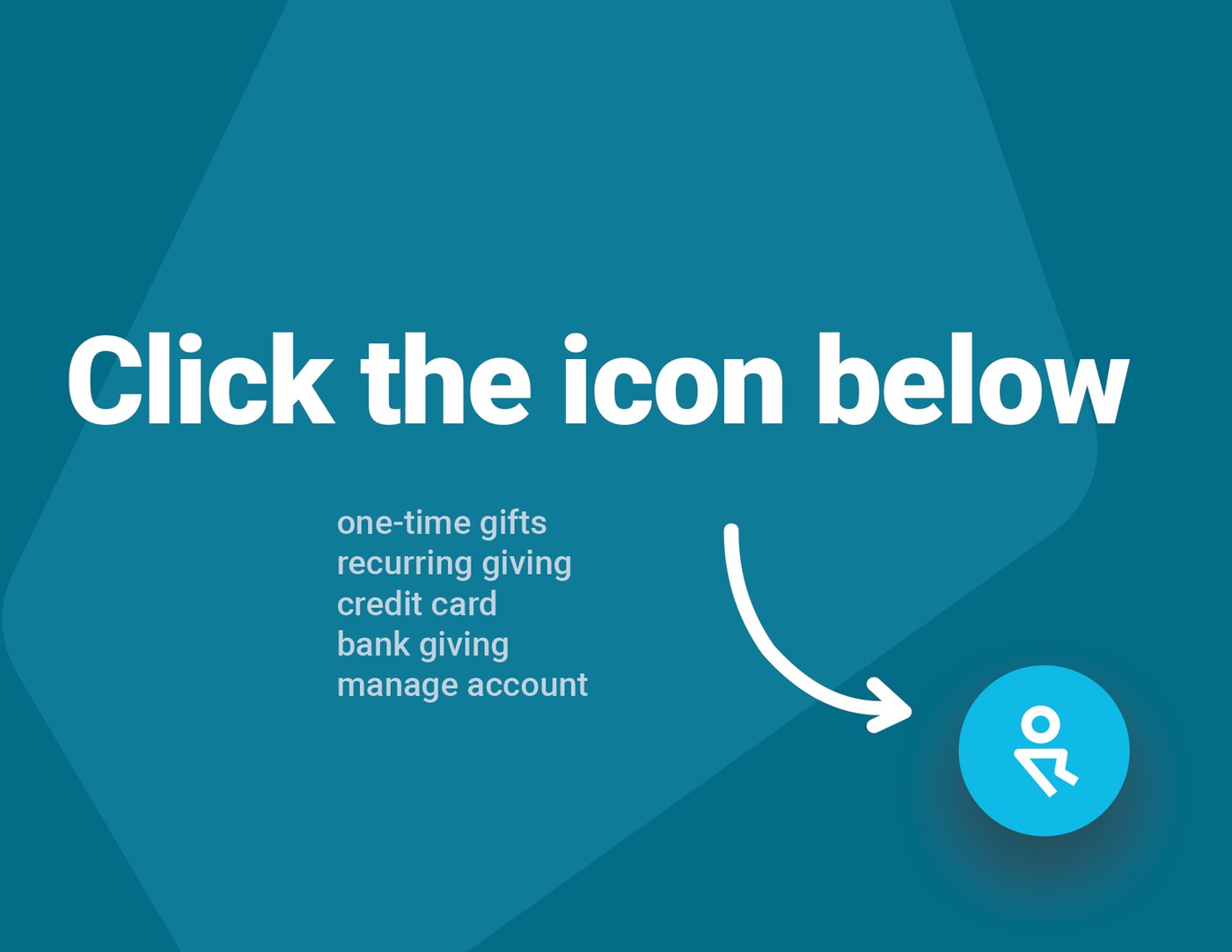 You can then simply follow the on-screen steps. When you give you will see a few options. First, you may give with a credit or debit card and cover a 1.9% processing fee from the credit card company when you give. Our recommendation is to use the bank account feature which has ZERO fees for you or the church! You can simply enter your mobile banking info into our giving form and choose the amount you want to give.
You can also create an account to save your giving information and download giving reports!